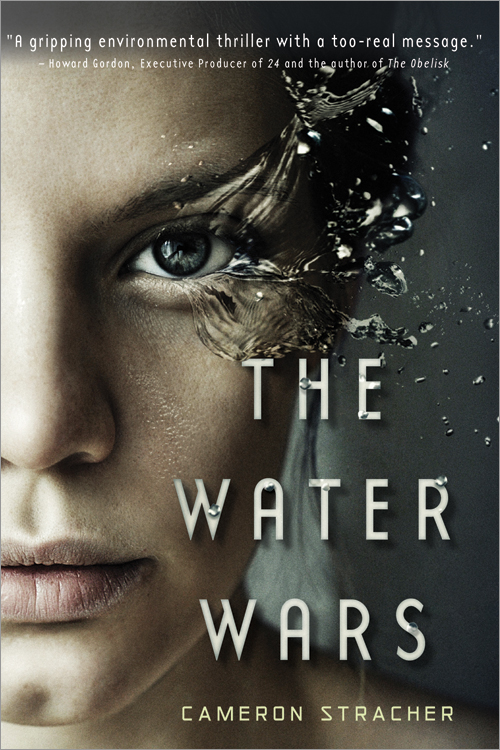 The Water Wars by Cameron Stracher
I've always liked this cover, but when it comes down to defining why in one word, I come up with sharp. I just love when a picture captures something the human eye would never be able to see on its own, and the water here is a perfect example of that.
The water shot and the face close-up really gives it a dramatic feel: I think even the fonts here have the same feeling about them. Altogether, I think the designer did a fabulous job of pulling all the aspects together.