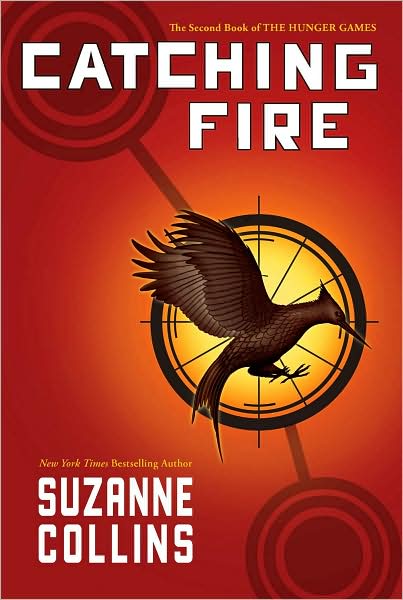 The Hunger Games Trilogy by Suzanne Collins
Long before this series became the phenomenon it is, I was here, applauding these covers.
These covers are, in my opinion, one of the greatest examples of continuity throughout all aspects of a book series that you'll ever find. The books correspond with each other, of course, but they all also correspond with their respective titles and with the plots and main theme of each book. They've each got their own distinct color theme (you definitely won't confuse them for one another) and they carry the same unique font that makes them instantly recognizable.
I've always been a fan, as you can see. What about you? Do you think these covers do the series justice?